FOR IMMEDIATE RELEASE
MySQL Query Tool
MySql Query Tool ROCKS the industry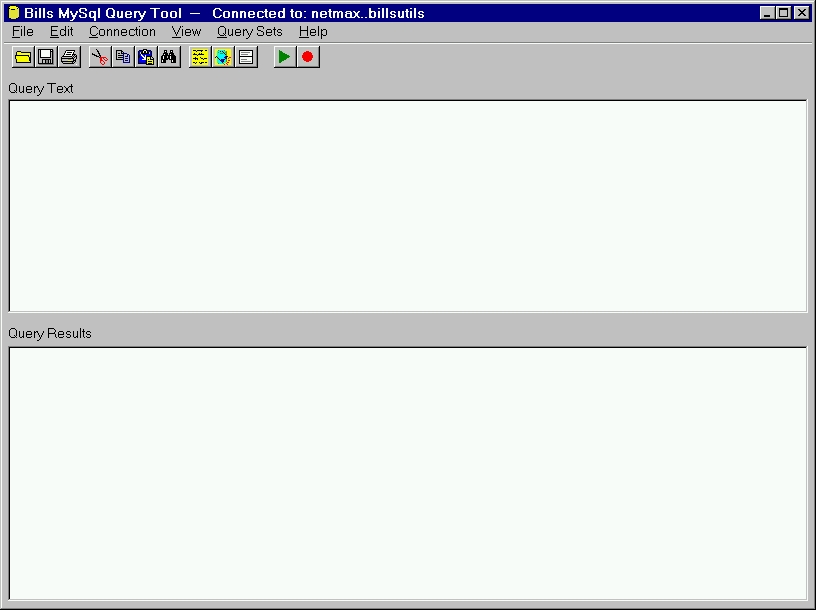 03/01/03 -- Redmond, WA. - Bill J. Harper releases much anticipated Windows Platform GUI interface for applying SQL queries against a MySQL Server Database today.
This revolutionary tool to develop data manipulation routines for MySQL servers greatly enhanced the deployment times MySQL information technology platforms.
The use of this automation tool reduced new version release times from several days to just a couple of hours. The significant savings meant that industry leaders in MySQL database development now have a Windows GUI to develop multi-set queries (scripts). This is a vast improvement over command line arguments that have been standard in the MySQL development environment.
For More Information Contact:

Bill J. Harper G.D.C.
Internet: billha (At) nwlink (Dot) com (symbols shown spelled to avoid spam)