FOR IMMEDIATE RELEASE
Stored Procedure Generator
Stored Procedure generator stirs the industry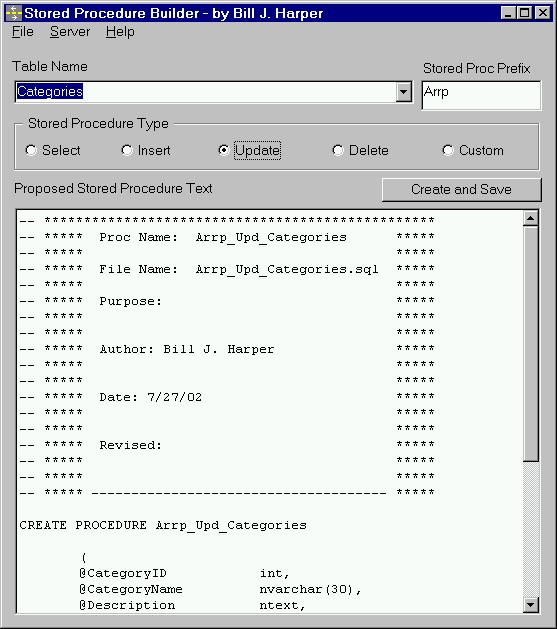 01/12/01 -- Baltimore, MD - Bill J. Harper released the much anticipated SQL Server development tool named "Stored Procedure Generator" today.
This automated tool to develop encapsulated data manipulation routines for compilation and use in a SQL Database Server greatly enhanced the deployment times of a nationwide enterprise education information technology platform.
The use of this automation tool reduced new version release times from several days to just a couple of hours. The significant savings meant that the industry leader in supplementary education was able to deploy needed changes in a single overnight period to over 120 locations throughout the United States. The consistency across the enterprise was essential to the companies success.
For More Information Contact:

Bill J. Harper G.D.C.
Internet: billha (At) nwlink (Dot) com (symbols shown spelled to avoid spam)