FOR IMMEDIATE RELEASE
Automated Data Refresh
Flat file reader contributes in automated data refresh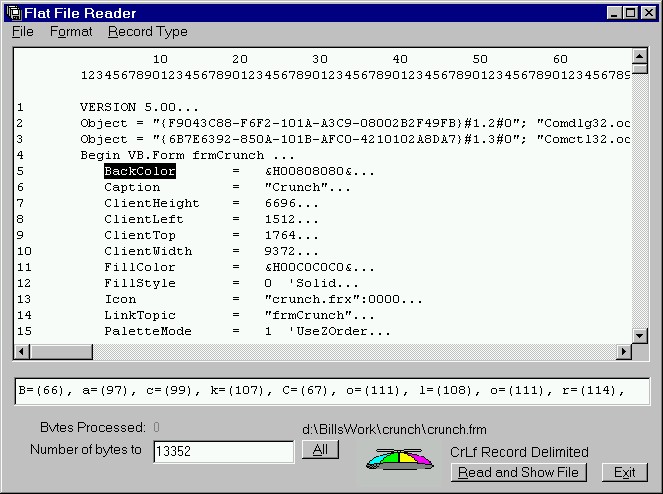 06/02/02 -- Port Angeles, Washington. Today a automated routine was established and implemented to automatically refresh data on a system that was being built for a highly visible comprehensive government pension fund. The (confidential) pension fund has been operating for many years and the software used had finally reached the breaking point due to the inability to service or repair the antiquated computer hardware running the pension program.
The difficulty was that the administration of the pension funds could not be interrupted. This presented a problem. Retired government workers rely, sometimes with their life, on the pensions they have earned. A way had to be found to test the new system simultaneously against the old system while the old reliable system was still in use.
Mr. Harper proposed, designed, and implemented a real time data refresh module that would instantly import in just a second or two, the current data into the new system for instant comparison and or refresh of the data. In this manner the new system was able to run concurrently with the old system until all differences were resolved. This also allowed the introduction of new processes to the pension management process.
Mr. Harper was able to accomplish this feat in record time due to the availability of his "Flat File Reader" customizable utility. The Flat File Reader software tool written by Mr. Harper allowed visual real time viewing of the old Pension Software system data files.
For More Information Contact:

Bill J. Harper, G.D.C.
Internet: billha (at) nwlink (dot) com (symbols spelled to avoid bot spam)