This is Mrs. Harper's incredible masterpiece. This is an RC10GT body (sitting on top of a RC10T for photo) that blends some very interesting colors to achieve an incredible Stars and Strips look. Feast your eyes and enjoy. It might be noted that digital photos are good but when you see this one in person, the only thing you can say is ooohh and aaahhh.
There are about 10 colors used in this paint job. There are many more layers of paint.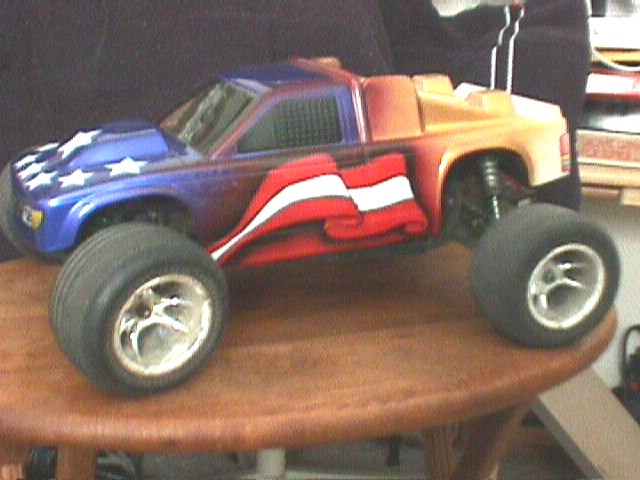 The starts were custom masked by Mrs. Harper.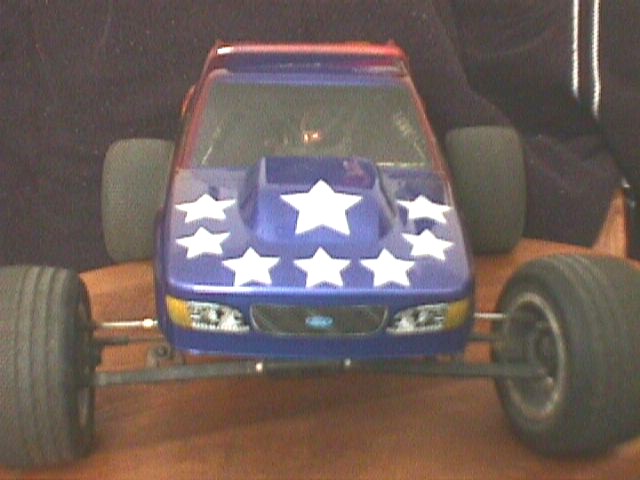 The red and white stripes on the sides were special painting steps and techniques developed by Mrs. Harper.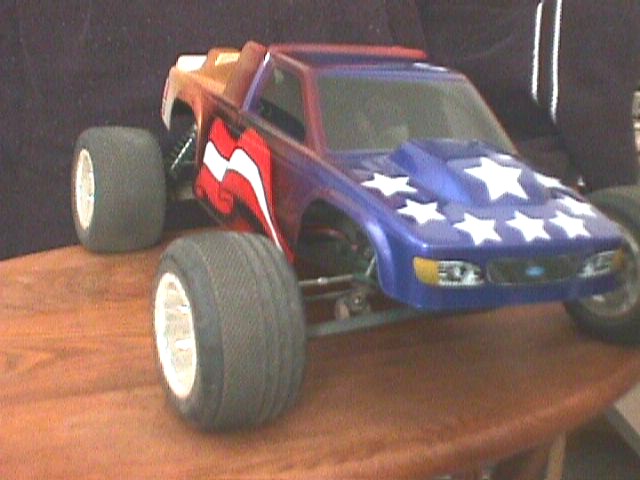 This view shows the incredible blending of colors to give the appearance of movement even when the car is standing still.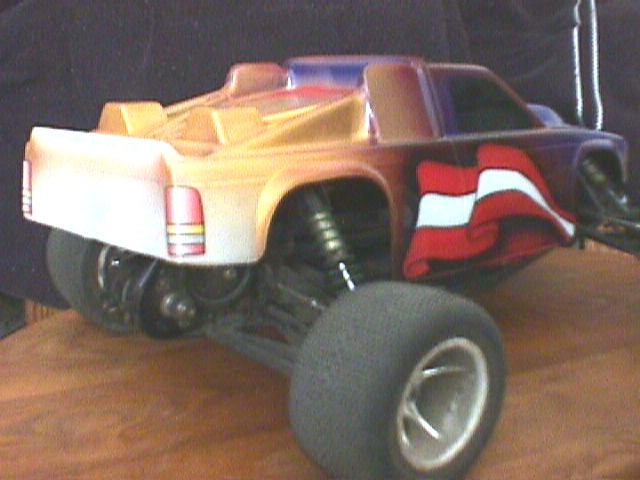 This overhead view shows the incredible mixture of color in this paint job!