Well bye doggies, this motor dyno'ed on the old Bud's dyno at a very respectable 8.7. That is almost a 200% increase in rpm and I guarantee even larger increase (huge actually) in torque. I have run away from strong Team Orion Pilot motors and have had slight edges against Trinity Speed Gems motors with my sleeper rewinds like this one.
The real edge comes when I get to use my clean, serviced motor (doesn't hurt that it is rewound!) against one that has not been serviced. Remember, you should clean a motor about every 10 uses if running off-road and not quite as much for on road use.
Now that we have not only re-wound the motor but re-designed the endbell locking system by adding the two screws we can easily take it apart for cleaning and re-lubrication. With a motor like this, you can easily keep it serviced and in top running shape ... and ... you can win bets. ;-)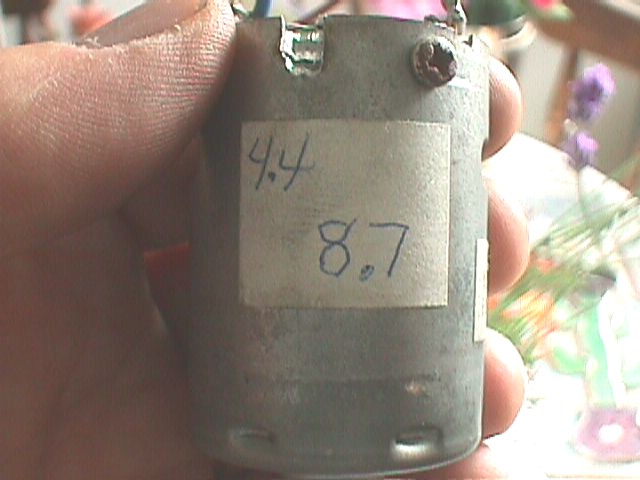 Wind on Dude!