Here we have a 540 motor!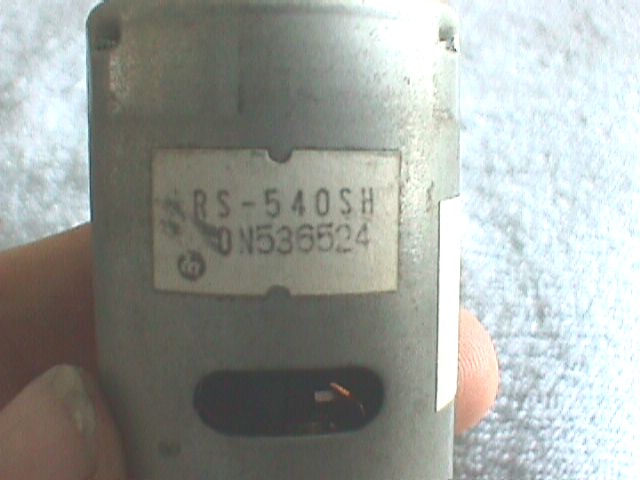 Lots of numbers, here's what they stand for, R(eal) S(low) - 5 4 0 (can size) S(ss)H(hhhusshh, quiet!)
The picture below is the motor as it was before the modifications were started. It is a real bare bones 540. This one had the caps on it and a set of leads soldered on. The lead wire was about the same size as the cap lead which gave me the first hint this was no Monster Maxx or Speed Gem, hummm ... let's see what we can do about that.